You can designate your donation to the following ministry(s):
Eyes of Christ
* Families, Youth & Young Adult Ministries
* Catholic Social Services (Mount Carmel Guild)
* Pastoral Care (Prison Ministry, Respect Life, Grief)
* Outreach to the Poor and Vulnerable
Feet of Christ
* Finding and Forming Priests (Vocations Recruitment & Seminary Preparation)
* Retired Priest Care
* Preparation of Deacons
* Support of Religious Women and Men
Hands of Christ
* Evangelization and Communications Outreach
* Religious Education for Children and Rite of Election of Adults
* Catholic Schools Programs
* Professional Development for Educators
Parish Goal is $40,000.
Did you know? Our parish receives a rebate of dollars collected if we reach our Annual Catholic Appeal goal! We will earn 15% of payments to goal and 50% of payments collected over goal.
DONATE HERE
https://dioceseoftrenton.org/aca-donate-page
---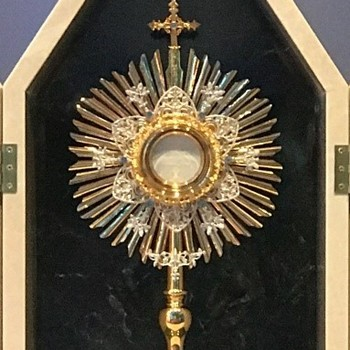 Act of Spiritual Communion
My Jesus, I believe that You are present in the Most Holy Sacrament. I love You above all things, and I desire to receive You into my soul. Since I cannot at this moment receive You sacramentally, come at least spiritually into my heart. I embrace You as if You were already there and unite myself wholly to You. Never permit me to be separated from You. Amen.
Catholic Charities News -The economic impact of the pandemic has increased the number of homeless families. Catholic Charities provides transitional housing, job skills and budgeting training to people in Monmouth county, who have lost their homes. For assistance call 732-922-0400.