<!!!!!!!!!!!!!!!!! DO NOT USE THE EDITOR WITH THIS PAGE !!!!!!!> <!!!!!!!!!!!!!!!!! DO NOT USE THE EDITOR WITH THIS PAGE !!!!!!!> <!!!!!!!!!!!!!!!!! DO NOT USE THE EDITOR WITH THIS PAGE !!!!!!!> <!!!!!!!!!!!!!!!!! DO NOT USE THE EDITOR WITH THIS PAGE !!!!!!!><!!!!!!!!!!!!!!!!! DO NOT USE THE EDITOR WITH THIS PAGE !!!!!!!> <!!!!!!!!!!!!!!!!! DO NOT USE THE EDITOR WITH THIS PAGE !!!!!!!>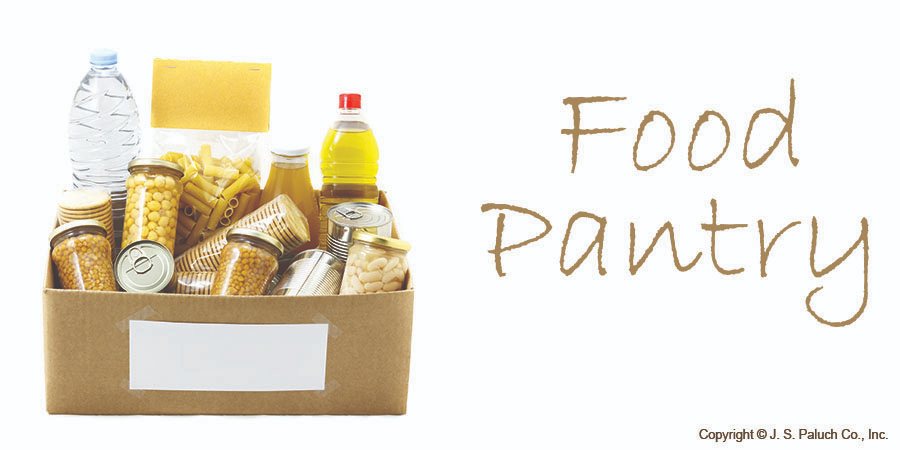 DONATIONS NEEDED - Who
doesn't enjoy a hot bowl of soup on a cold winter day? In support of our Social Concerns Commission, won't you please help the Rosary Altar Society make our sixth annual "Souper Bowl" a success. We will be collecting cans of soup and non-perishable food items along with personal care items (napkins, toilet paper, tissues, etc.) from now through February 3, 2019, Super Bowl Sunday. Please check expiration dates. We will use these items to stock the parish "Emergency Food Closet." Please drop all contributions off in the narthex. Thank you and God Bless you.
RCIA will hold a "Round Table" on Thursday, January 17, 2019 at 7:00 pm for anyone from our parish who is interested in joining our team. This is a great chance for anyone who has questions to come see what we are all about.
Sunday, January 20, 2019 - Rosary Sunday
We invite all parishioners to join the Society as we pray the Rosary in the Church at 11:00 am (before the 11:30 am Mass)
Sunday, January 27, 2019 - Hospitality Sunday
All are invited for Coffee, Conversation and Complimentary Breakfast
after the 10:00 am and 11:30 am Mass
Fall Pictures of St. Catherine's from Deacon Dan
Ongoing News of Interest
Recommendation for Sponsorship ... In order to be a godparent/sponsor for Baptism or Confirmation, a person must have received all their Sacraments through Confirmation; be at least 16 years of age; if married, be married in the Catholic Church; attend Mass faithfully … also, be a registered, actively participating parishioner for a minimum of six (6) months. Please stop by the Parish Office to fill out a form to be recommended for sponsorship. All requests will be seen by the Pastor and you will be notified when it is ready.

Welcome to St. Catherine's
The Parish Community of Saint Catherine of Siena welcomes you with great delight and pleasure. Everyone, as well as your families, are joyfully invited to be among us at the celebration of Sunday Liturgies and to be actively involved in the faith-filled activities of the Parish.

Come, see and experience the parish life our ministries and services offer to all, leading us to fulfill the Gospel Truth and Values.

Full of hope and gladness, may you realize and find that our website is helpful and informative.

Mission Statement
With eyes firmly fixed on the Gospel of Jesus Christ, the community of Saint Catherine of Siena Parish gathers to celebrate the Eucharist and worship God with joy and commitment. We welcome and reach out to those within our parish family and those beyond this community as we spread the Good News by offering hospitality, spirituality, ongoing faith formation, and support for those to whom we minister.

Prayer to St. Catherine of Siena
Father, in meditating on the sufferings of your Son and in serving Your Church, St. Catherine was filled with the fervor of Your love. By her prayers may we share in the mystery of Christ's death and rejoice in the revelation of His glory.
St. Catherine of Siena Pray for Us
Upcoming Events
Sun Jan 20
Rosary Sunday, pray the Rosary at 11:00 am before the 11:30 am Mass
Mon Jan 21
MARTIN LUTHER KING DAY, ALL PARISH OFFICES CLOSED, No Rel Ed Classes
Tue Jan 22
Counting Team #1, 9:00 am, Classroom #10
Wed Jan 23
Rel Ed Classes, 4:30-5:45 pm