SMART PHONE USERS We now have a mobile App! Go to SCOSNJ.Catholic.Cloud right on your iPhone or Android to get it. It's free! You'll be able to get up-to-the-minute announcements, check out the bulletin and Mass schedules, call the parish office with one push of a button and more. We'd like your feedback!
Cohort Teen Event at St. Veronica Parish
Saturday, August 26th, 2017
1:30 p.m. to 9 p.m.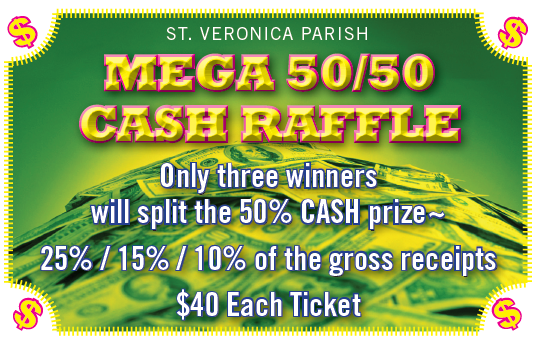 St. Veronica Parish Mega 50/50 Raffle - Dinner/Dance. Tickets on sale now. Cost of each ticket is $40. Drawing will be held on November 4, 2017, 6:00 pm during a costume dinner/dance in St. Veronica Gym, 4215 Hwy 9, Howell, NJ 07731. For more information, please contact the St. Veronica Parish Office at 732-363-4200.
Congratulations to the new officers for St. Catherine's Knights of Columbus!
THANK YOU TO ALL WHO HAVE VOLUNTEERED TO BE CATECHISTS! We have all our Catechists (but one) already! If you would like to teach, substitute or assist in a classroom please call Kyle Galante 732-938-6229. Training will be August 30, Wednesday at 6:30. The Teacher/Catechist meeting will be Sept. 13, Wednesday, 6:30.
FORMED features hundreds of movies, videos, audiotapes and books about our Catholic faith including movies such as The Way with Martin Sheen. Although FORMED won't be launched formally in our parish until September, if anyone would like to explore it in advance, perhaps to have a summer movie night with your family, just Register Here (or click on the FORMED logo - either way, the parish code for St. Catherine's will be there automatically) and explore until you find something you like. Please be aware that you must use Chrome or Firefox to access FORMED. Internet Explorer won't work.
The Legion of Mary Pilgrim Statue is available to visit homes in our Parish Community. If interested, call 732-616-3127 or email pheathers7@yahoo.com.
Ushers Needed. Anyone over age 12 can be an usher. Confirmation students - earn service hours. Contact scottrubinson@gmail.com or call 732-492-6861.
Check out Links for a wide variety of information of interest to Catholics.
Recommendation for Sponsorship ... In order to be a godparent/sponsor for Baptism or Confirmation, a person must have received all their Sacraments through Confirmation; be at least 16 years of age; if married, be married in the Catholic Church; attend Mass faithfully … also, be a registered, actively participating parishioner for a minimum of six (6) months. Please stop by the Parish Office to fill out a form to be recommended for sponsorship. All requests will be seen by the Pastor and you will be notified when it is ready.

Welcome to St. Catherine's
The Parish Community of Saint Catherine of Siena welcomes you with great delight and pleasure. Everyone, as well as your families, are joyfully invited to be among us at the celebration of Sunday Liturgies and to be actively involved in the faith-filled activities of the Parish.

Come, see and experience the parish life our ministries and services offer to all, leading us to fulfill the Gospel Truth and Values.

Full of hope and gladness, may you realize and find that our website is helpful and informative.

Mission Statement
With eyes firmly fixed on the Gospel of Jesus Christ, the community of Saint Catherine of Siena Parish gathers to celebrate the Eucharist and worship God with joy and commitment. We welcome and reach out to those within our parish family and those beyond this community as we spread the Good News by offering hospitality, spirituality, ongoing faith formation, and support for those to whom we minister.

Prayer to St. Catherine of Siena
Father, in meditating on the sufferings of your Son and in serving Your Church, St. Catherine was filled with the fervor of Your love. By her prayers may we share in the mystery of Christ's death and rejoice in the revelation of His glory.
St. Catherine of Siena Pray for Us