ADVENT EVENTS
Sundays, November 30, December 6, 13 & 20 - Adoration, Evening Prayer & Benediction for Advent, 7 pm, Chapel
Thursday, December 10 - Christmas Carol Festival, 7 pm, Parish Hall
Tuesday, December 15
-
Simbang Gabi
, 7 pm, Church & Parish Hall
All events are followed by fellowship & refreshments. Please plan to participate.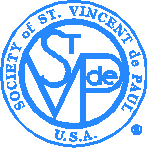 Did you know that you can donate to the Society of St. Vincent de Paul every month? SVDP has a new website at donatetosvdp.org. There is a link to make donations directly to SVDP using PayPal. The website has information about the history of SVDP, our services and volunteering. A quick, easy Give link provides a way to make donations that will help to make a difference in our community. A link for Amazon Smile provides a way for your Amazon.com purchases to become a donation. For use of church envelopes, please make the check out to St. Vincent de Paul Society. The needy are always with us. Please consider donating monthly.
The
2015 Annual Catholic Appeal
is coming to an end. Please remember that pledges should be paid in full by December 31, 2015 for full parish credit.
Millions of unborn babies are desperately in need of your prayers. Are you continuing to pray for the baby that you have
spiritually adopted
?
Recommendation for Sponsorship ... In order to be a godparent/sponsor for Baptism or Confirmation, a person must have received all their Sacraments through Confirmation; be at least 16 years of age; if married, be married in the Catholic Church; attend Mass faithfully … also, be a registered, actively participating parishioner for a minimum of six (6) months. Please stop by the Parish Office to fill out a form to be recommended for sponsorship. All requests will be seen by the Pastor and you will be notified when it is ready.

Welcome to St. Catherine's
The Parish Community of Saint Catherine of Siena welcomes you with great delight and pleasure. Everyone, as well as your families, are joyfully invited to be among us at the celebration of Sunday Liturgies and to be actively involved in the faith-filled activities of the Parish.

Come, see and experience the parish life our ministries and services offer to all, leading us to fulfill the Gospel Truth and Values.

Full of hope and gladness, may you realize and find that our website is helpful and informative.

Mission Statement
With eyes firmly fixed on the Gospel of Jesus Christ, the community of St. Catherine of Siena Parish gathers to celebrate the Eucharist and worship God with joy and commitment. We welcome and reach out to those within our parish family and those beyond this community as we spread the Good News by offering hospitality, spirituality, ongoing faith formation, and support for those to whom we minister.

Prayer to St. Catherine of Siena
Father, in meditating on the sufferings of your Son and in serving Your Church, St. Catherine was filled with the fervor of Your love. By her prayers may we share in the mystery of Christ's death and rejoice in the revelation of His glory.
St. Catherine of Siena Pray for Us